BUILDING FAST RUNS ON THE DIATONIC HARMONICA:
A STUDY IN ARPEGGIOS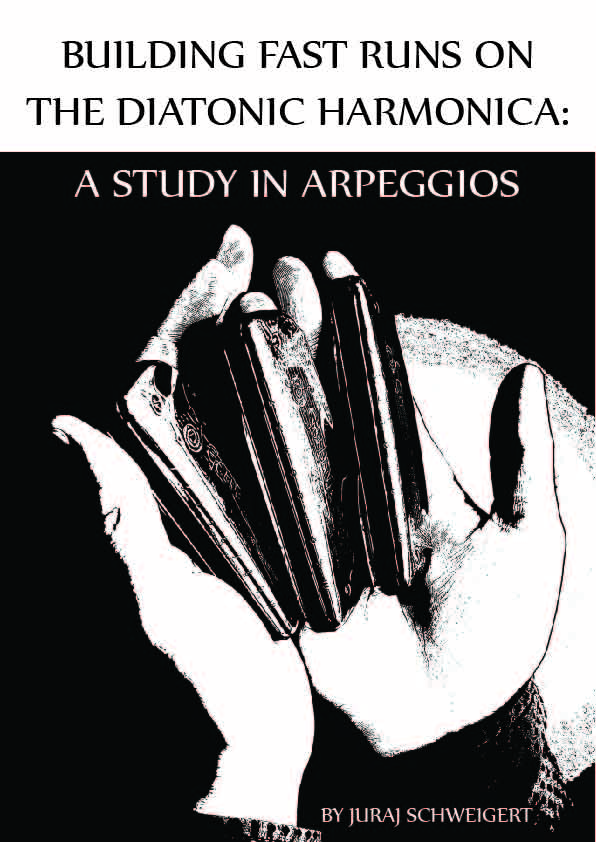 Priced at €14.99, this study of 30 lines over 2-5-1 progressions shows how to build smooth and easy-to-execute fast runs on the diatonic harmonica. The approach discussed in this learning material uses arpeggios. I will focus on 7 different keys/positions that are easy to arpeggiate due to their proximity to harmonica's key center and show ways how to harmonically extend the diatonic scale arpeggios (using diminished, augmented arpeggios, etc.). The e-book contains notation and harmonica tabs and each example comes with a short explanation of what is going on in the line. By learning the principles of creating such lines you will be able to create your own variations even for the remaining 5 keys. It's up to you how deep you dive. Overbends required.
Please click on "Return to Merchant" button upon payment to download the file.