3 +1 SUPER PACK:  THREE BOOKS AND ONE CD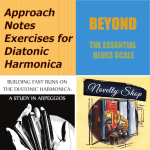 Priced at €29.99, the super pack gives you my CD Novelty Shop plus all three learning materials: Beyond the Essential Blues Scale, Approach Notes Exercises for Diatonic Harmonica, and  Building Fast Runs on the Diatonic Harmonica: A Study in Arpeggios.  Get down to work and do some serious study with this super pack to move your playing to a whole different level.
Please click on "Return to Merchant" button upon payment to download the file
---
BEYOND THE ESSENTIAL BLUES SCALE PDF+AUDIO Priced at 14.99€, this study material is designed for intermediate harmonica players wishing to extend their vocabulary in major blues. It deals with blues scales in particular and offers another way of practicing to get accustomed to and acquire new vocabulary with a new perspective on improvisation. You will learn and practice blues scales in many different keys, use more blues scales over the blues progression, extend the blues scales to make your improvisation more interesting, accommodate yourself to overblows and gradually understand how to incorporate them into your playing, and study three solo transcriptions. While based mostly around the second position playing, the material covers more than this topic and encourages players to apply the theory to other keys/positions as well. If you are stuck with the traditional blues scale and don't know how to move forward this learning material is for you.
Please click on "Return to Merchant" button upon payment to download the file
---
BUILDING FAST RUNS ON THE DIATONIC HARMONICA: A STUDY IN ARPEGGIOS PDF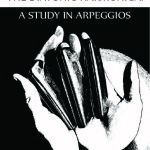 Priced at €14.99 This study of 30 lines over 2-5-1 progressions shows how to build smooth and easy-to-execute fast runs on the diatonic harmonica. The approach discussed in this learning material uses arpeggios. I will focus on 7 different keys/positions that are easy to arpeggiate due to their proximity to harmonica's key center and show ways how to harmonically extend the diatonic scale arpeggios (using diminished, augmented arpeggios, etc.). The book contains notation and harmonica tabs and each example comes with a short explanation of what is going on in the line. By learning the principles of creating such lines you will be able to create your own variations even for the remaining 5 keys. It's up to you how deep you dive. Overbends required.
---
APPROACH NOTES EXERCISES FOR DIATONIC HARMONICA PDF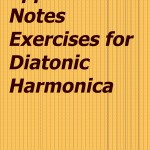 Priced at €12.99, this advanced resource material is designed for all harmonica players who would like to improve their technique and theoretical knowledge.  The e-book contains 8 exercises for practicing approach notes in context – bebop scales, chord triads, chromaticism, enclosure, scale patterns, or fourths. Practicing unfamiliar material poses a challenge to all players and can serve as a source of new creative ideas. All exercises are written both in notation and harmonica tabs and in all keys where appropriate.
Please click on "Return to Merchant" button upon payment to download the file
---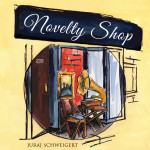 The album features diatonic harmonica in surprising musical situations veering off the safe path of blues towards jazz, latin, rockabilly, and some other weird stuff.
Click the link above to buy a digital copy at www.cdbaby.com (€10) Contact me at js@jurajschweigert.com for a physical copy (€12). Now with FREE SHIPPING!