APPROACH NOTES EXERCISES FOR DIATONIC HARMONICA PDF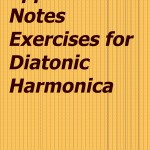 Priced at $10, this advanced resource material is designed for all harmonica players who would like to improve their technique and theoretical knowledge.  The e-book contains 8 exercises for practicing approach notes in context – bebop scales, chord triads, chromaticism, enclosure, scale patterns, or fourths. Practicing unfamiliar material poses a challenge to all players and can serve as a source of new creative ideas. All exercises are written both in notation and harmonica tabs and in all keys where appropriate.
---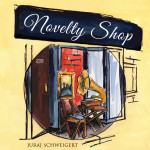 The album features diatonic harmonica in surprising musical situations veering off the safe path of blues towards jazz, latin, rockabilly and some other weird stuff.