JURAJ SCHWEIGERT & THE GROOVE TIME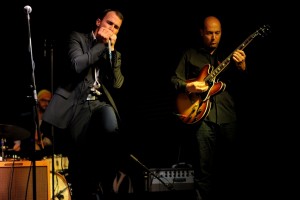 Juraj founded his Bratislava based band in 2011 and since then it has become one the top Slovakian bands playing blues and similar genres. The band plays swinging jazzed up blues and originals. Juraj's music can be found on his first album entitled Novelty Shop released in October 2015, which features mostly Juraj's tunes of colorful flavors of blues, jazz, or latin. You can purchase the album at most major digital music distributors or ordered a physical copy at js@jurajschweigert.com.
AFTERTEE
Aftertee band was formed in 2000 and its name is a translation of the bandleader's surname with a reference to a legendary jazz pianist Richard Tee. The genre of the compositions by the bandleader Stanislav Pocaji move in between jazz and blues with some elements of Latin American music.